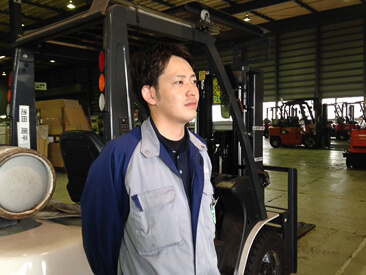 Introduction Of Staff
VANTEC KYUSHU LOGISTICS Co.,Ltd
Atsushi Tagawa
Job description:
"Improving skills at VANTEC KYUSHU!"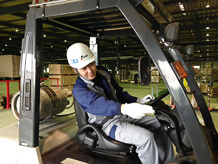 I have been in charge of quality assurance ever since I joined VANTEC KYUSHU.
VANTEC KYUSHU handles the packaging and shipping of cargo overseas, and we hold QKY quality activities (QKY is an in-house abbreviation for quality kiken yochi, which means "an audit for potential causes of operating failures") once a month.
By implementing these activities, every one of workers realizes the importance of and changes their mindset toward quality, leading to a reduction in the number of operating failures.
Starting in Fiscal Year 2016, I became the leader of WH operations and have mainly been in charge of supervising my group, but I would like to grow-along with the company-further by utilizing my past experience and the knowledge I gained in a JT education program.
To everyone who visits our website:
"An attractive point of VANTEC KYUSHU"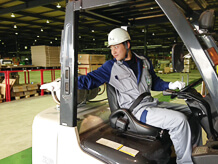 Thank you for visiting our global website.
The best thing of all-my favorite thing about VANTEC KYUSHU-is the nice character of the employees.
We are always considering the other person's situation, helping each other, giving advice to each other…
Maybe we do have a lot of warm-hearted person, but everybody works very hard and very serious.
I like this kind of company culture.
Please come to visit us! You can meet enthusiastic guys and gals in Kyushu!