Introduction Of Staff
VANTEC LOGISTICS MEXICO S.A. DE C.V
Jose Cruz
Job description: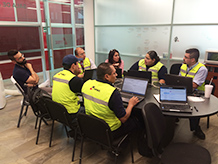 As a director of all contract logistics business in VANTEC Mexico (VLM), I am responsible to coach, lead & support following 4 pillars that make magic happen for our business; (1) Contract Logistics Operations (CL), (2) Health & Safety, (3) CL Sales, and (4) Logistics Engineering & Projects. There are high performing teams that aim with their effort and dedication to achieve the best satisfaction for our valuable customers.
Future dream at VANTEC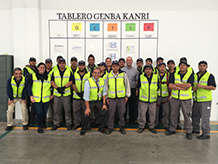 It's not just about to be another 3PL Company, it is about to do our jobs thinking always how to provide to customers the best satisfaction with innovation, excellence in solutions & services. Not only by meeting customer's needs but also exceeding their expectations through smart logistics & transformation which can improve and change our world better. Doing everything with passion is my motto, and VANTEC is the place I can always find the value of working at.